"If it's Worth Doing…"
28th March 2020  The Dentsply Sirona Academy,   The Heights, Building 3,   Weybridge    KT13 0NY,    London
Aims of Course; 
You know how to use the Cerec Camera, but let us show you how to utilise the Cerec software to provide anterior solutions in your practice with confidence.
For less than the cost of one single crown this course is for those who wish to dramatically expand their Cerec repertoire, proficiency and profitability.
Single and multiple anterior crowns/veneers can become routine and fun.  This one day course makes use of our combined 36 years of experience improving patient's smiles, from bread and butter 1-4 unit cases right through to full smile makeovers.
Detailed photographs of some of the thousands of cases we have successfully completed over 17 years will leave you feeling confident to start these cases with your own patients, having simple  but logical strategies for case selection, treatment planning, photography and smile design approval, material selection, preparation and fitting of anteriors made entirely by yourself, usually in only one visit for each patient.
With each mode of design that we discuss and demonstrate, we will introduce new clinical techniques software tools and tips and tricks to make this a feast of practical information for you to implement every day.
The practical and vital hands on section on characterisation, staining and glazing will complete your day
Let us give you the tools and the confidence to achieve results to make your day productive and fun providing Cerec anterior solutions for single or multiple crowns, bridgework and veneers for your patients with just one day of training!
Participants should have a minimum of 6 months basic experience.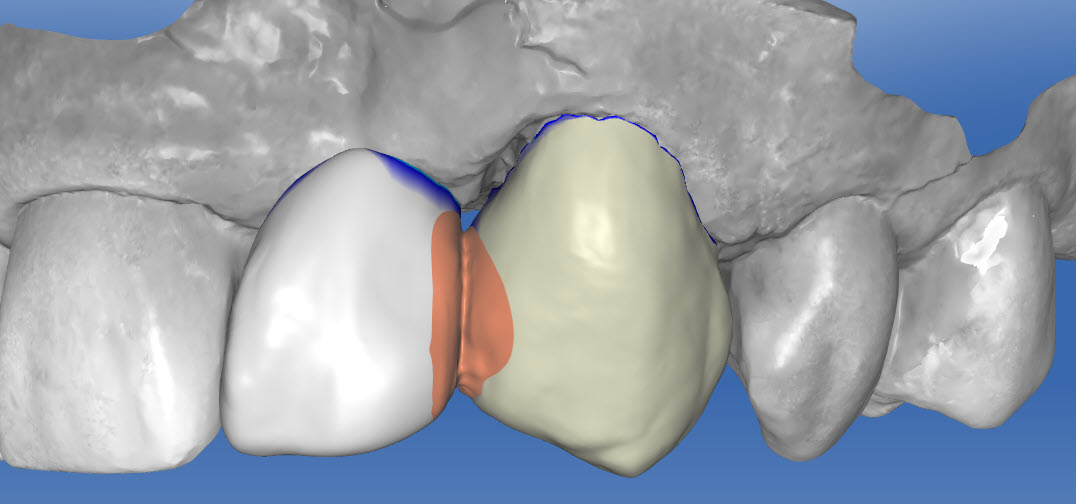 LEARNING OBJECTIVES
Preparation designs: Reduction parameters, shoulder vs chamfer re different materials.
Completed clinical cases reviewed.
Imaging catalogues review.
Take the best and use images for records, shade assessment, treatment planning, patient communication, marketing. and CPD compliance.
Demonstrate treatment planning, compare, contrast and rationalise each design technique.
Anterior crowns single and multiple in each mode
Anterior veneers. single and multiple.
Prep-less veneers.
Fixed bridges, provisional, immediate,
Bridge connectors and
Fine milling
Pontic design and socketing for success.
Maryland bridge design.
The importance of photos to plan a cosmetic case . Maximise you record taking, communication and marketing. . Patient photography consent form for GDPR compliance.
The CEREC patient examination photographic and 3D. Why and how.
And also as an extra  we will discuss and demonstrate the Molar Endo-Crown .
HANDS ON
Finishing, Texture, Polishing, Stain and Glaze demonstration and practical exercises.
Colour selections –
Shade and translucency.
Commercial Shade Guides , Spectrometers and  Home made custom core tabs.
Photography and screenshots and how to share them effectively with your patients and use them for analysis
Fingerprinting, characterisation  incised variation, stain and glaze and finishing will  hone the skill set  you need to offer your patients customised  solutions.

The Extra Bits.
On a good course we like to share our best bits. This just makes the day interesting and fun.   So throughout the day's training we will offer you effective hints on efficiency, communication,  organisation and proficiency:
How to market your practice .     Appointment scheduling       Cerec examination and treatment planning       Bur Selection and organisation.
Cerec Block selection and organisation.      Fit checking.          Retraction options           and more

Anticipated Course Outcomes:
To be able to provide professional development and improved range of dental care with the Cerec system
Course Times & Duration:   8.30 – 1.00 – 2.00 – 5.00 total  7 .5 hours      CPD 7 hours .
Fee : Euro  550.00                           (Pro-former invoice will be sent on receipt of application)
For your place on, please email us at :                     sales @dentalorganiser.com 
Please include your:        Name,      Address,         GDC number,           mobile no.